Hello, I am Kim Han-Geun, mayor of Gangneung
Welcome and thank you for visiting the official website of Gangneung city.
We are proud of beautiful nature, abundant cultural resources, and optimal investment conditions.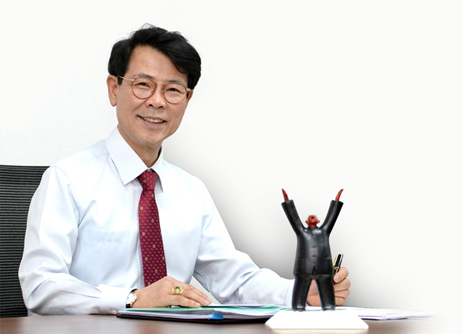 We have a thousand years of history and culture, high-tech industries, and the reputation for a supreme tourist city in the whole country. Gangneung is the land of new hope, trying to be the heart of Northeast Asian economy as well as the center of Korea. Gangneung will be the first class local government in the 21st century, on the basis of the accumulated potentiality and advanced creativity. I hope you will keep beautiful memories in Gangneung and your dreams will come true.
Thank you.
Mayor of GangneungKim Han-Geun
Steering Committee of the National Assembly Legislation investigator of the Culture & Tourism Committee, National Assembly
National Defense Committee of the National Assembly Chief of administration of the Steering and Education Committee of the National Assembly
Dispatch worker in Ministry of Culture (Art Institute) in the People's Republic of China
Ministerial counselor in the Embassy of the Republic of Korea in China
Director General of the Parliamentary Support Center of the National Assembly
Head of planning group for the opening of the 19th National Assembly Chief of Central Situation Room
Specialist of the Culture, Sports, and Tourism Committee of the National Assembly
Specialist of the Science, ICT, and Future Korea Communications Commission
Deputy Director of the Economic Legislation in Legislative Counseling Office, National Assembly
Director General of Proceedings Bureau, National Assembly
Diplomat of the Embassy of the Republic of Korea in China (Minister Counselor)
Head of the legislative Counseling Office, National Assembly (Assistant Secretary)
Professor of the Training Affairs Bureau of National Assembly of South Korea
Visiting Prof. of the Department of Administration in Gangneung-Wonju National University